Venice Beach Art Crawl(LA)
19 January 2011
No Comment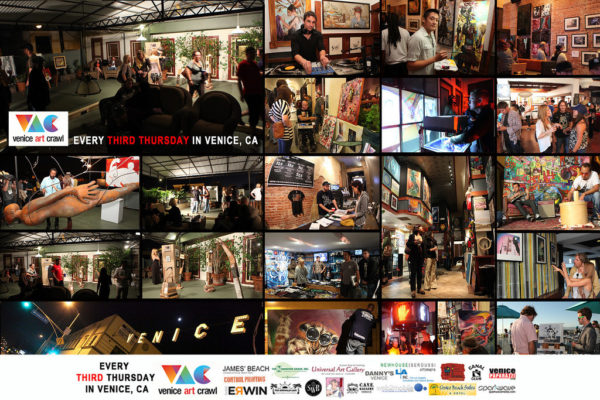 The Venice Art Crawl is a free monthly exploration of the Venice Beach area and the world famous Venice artist community and spirit. The Art Crawl is an event to help local artists show their art. Wine, Cheese, snacks & Hors D'ourves will be served by many of the locations.
WHO: Venice Art Crawl + Various Galleries, Stores, business's and Artist in the Venice Area.
WHAT: A monthly exploration of the area celebrating Venice Beach's unique art, music and poetry scene

WHEN: 1/20/2011 – 8/18/2011 6pm-10pm
Every 3rd. Thursday each month til August 18 2011.
WHERE: (Base Location) Hotel Erwin, 1697 Pacific Avenue Venice Beach, CA. The Venice Art Crawl takes place at various Galleries, Stores, business's, book stores, restaurants throughout the Venice Beach area.
HOW: Get you and your friends down to the Venice Beach area and Your are there!
More Info: veniceartcrawl.com