Purple Lounge Friday – Bobby French + Christian Rich (LA)
20 January 2010
No Comment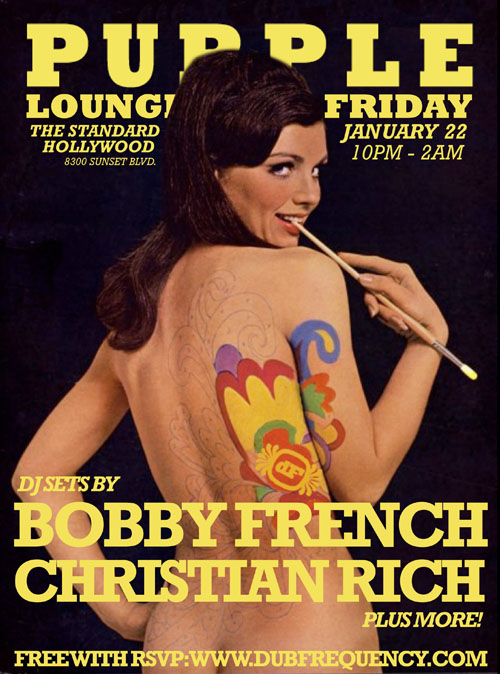 Who: Bobby French + Christian Rich + Dub Frequency + The Standard Hotel Hollywood
What: This Weeks Special Guest Bobby French and Christian Rich!  The Purple Lounge is inside The Standard Hollywood. The  P | L  is  weekly jump off going down every Friday that is presented by the Dub Frequency crew This is a cool spot for cool people to meet other cool people,  Crazy sexy cool vibe.
When: Friday Jan 22,  from 10PM – 2AM
Where: The Purple Lounge-Inside The Standard Hollywood 8300 W.Sunset Hollywood, CA 90069
HOW: FREE ADMISSION WITH RSVP HERE!