Flo-Rida Record Release Party (NYC)
29 November 2010
No Comment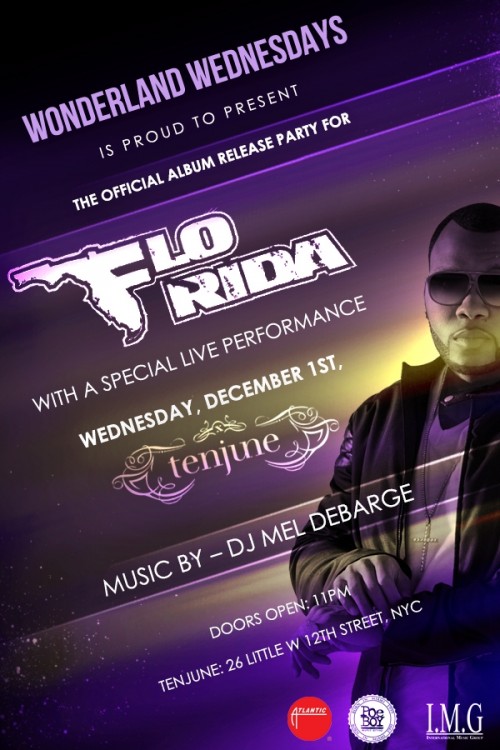 Flo-Rida will be celebrating the release of his lastest album @ Wonderland Wednesdays this week. There will be a special live performance and Dj Mel Debarge will be spinning hits through out the night.
To get on the list Call/Text 917-225-8885 to RSVP.
WARNING:The door policy is selective so please dress to impress.(We don't endorse this type of activty, please use your own desscression.)
WHO: Tenjune + Sally Shan + Flo-Rida + Dj Mel Debarge
WHAT:Flo-Rida Record Release Party.
WHEN: Wednesday, December 1st, starts 11PM – 2:AM
WHERE:Tenjune  @ 26 Little W12th St.(bet. 9th Ave. & Washington St.)
HOW:Call/Text 917-225-8885 to RSVP.
Please tell the doorman you're on "SALLY SHAN'S LIST".