The Art & Spirit of Fashion Event (LA)
26 January 2010
No Comment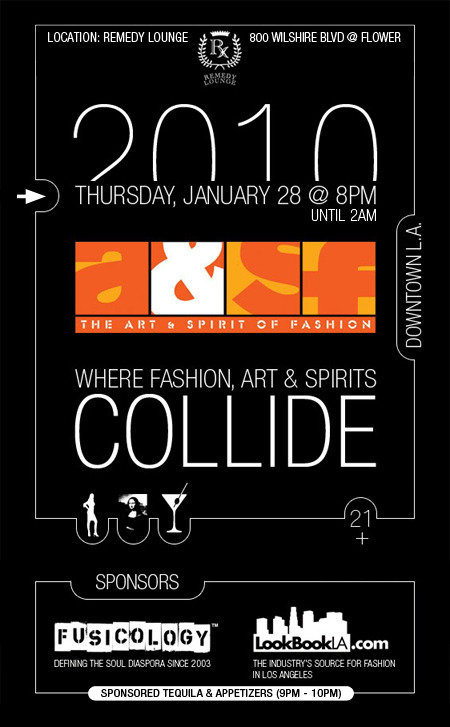 WHO: Art & Spirit +  Fusicology + LookBookLA.com + DJ Franky Fresh + Elisha Skorman + CElisha Skorman + Carmelita Martell + Tomer Peretz

WHAT: The Art & Spirit of Fashion will be showcasing collaborative art installations by fashion designer Elisha Skorman with artist CElisha Skorman, as well as designer Carmelita Martell with artist Tomer Peretz.Open bar(9pm-10) and appetizers.
WHEN: Thursday, January 28th. 2010 8pm-2am

WHERE: Remedy Lounge 800 Wilshire Blvd. Los Angeles, CA 90017
HOW: FREE – Guestlist only Admission Get on the list here: artspiritfashion@gmail.com.